This post may contain affiliate links. 
I don't know about you, but I love a good mood board. Something about picking out the perfect tones in a picture to create a rich tapestry of inspiration is so fun and beautiful. I couldn't resist trying it with a recent painting.
"Little Colorado River Confluence"
8″x 10″x.5″ acrylic on cradled wood.
Original is available, prints and products available at Fine Art America.
The painting is based off of a couple photos taken by my dad at the Grand Canyon at the Little Colorado River Confluence. I used one for the composition, another for lighting, and yet another for sunset inspiration.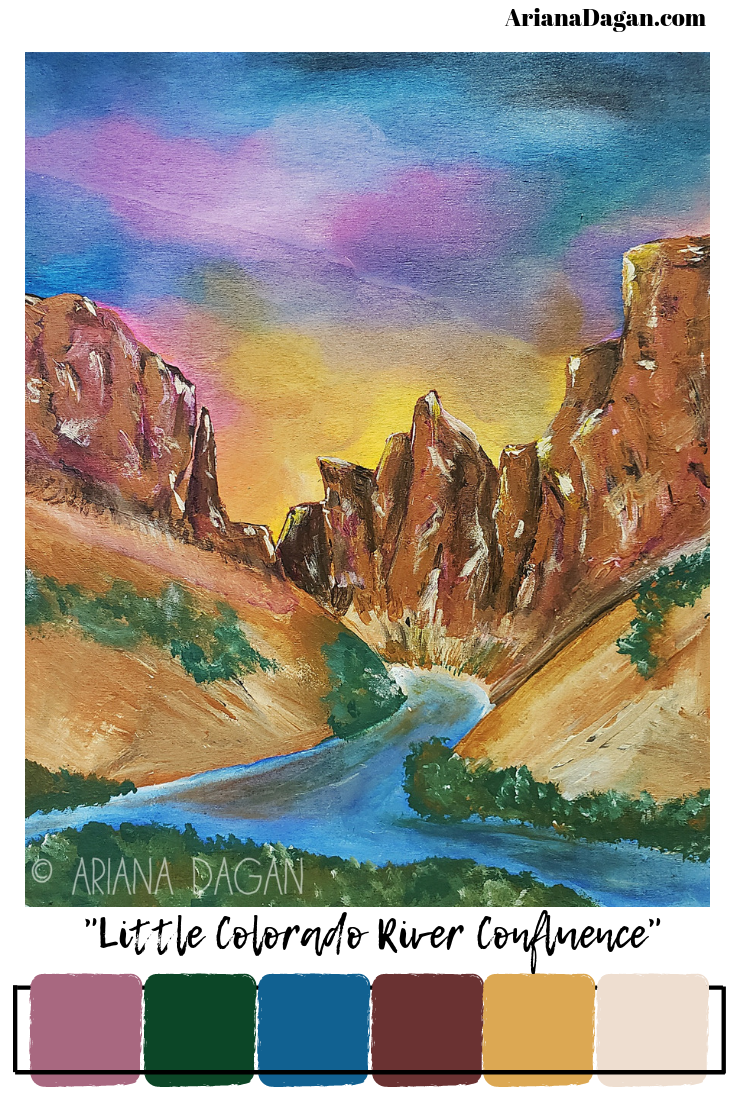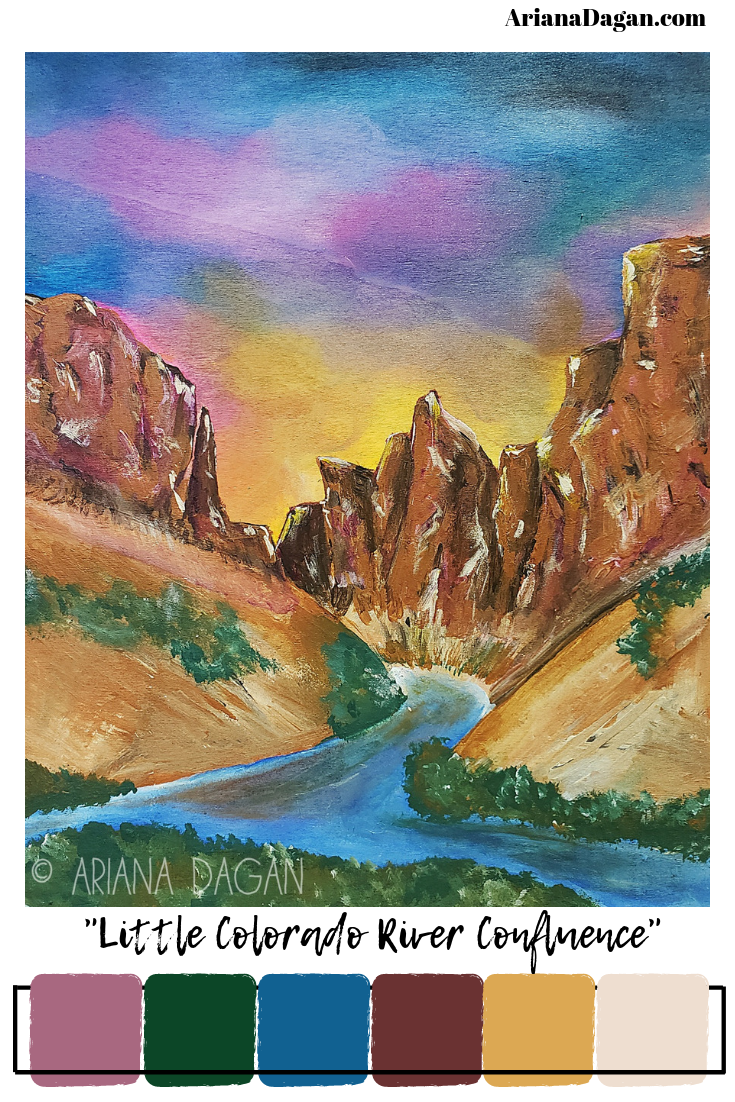 The tones in the painting scream fall, but in my book, jewel tones are fantastic all year – I'd love to see this color palette in my living room and I may revisit this later for some room inspiration!
Color Codes:
"Moderate Orchid" | Hex #a86880 | RGB 168, 104, 160
"Deep Spring Green" | Hex #0c4627 | RGB 014, 106, 047
"Strong Cornflower Blue" | Hex #116191 | RGB 021, 141, 221
"Deep Red" | Hex #6a3232 | RGB 152, 062, 062
"Brilliant Gamboge" | Hex #dca853 | RGB 220, 168, 83
"Orangish Black" | Hex #eeded0 | RGB 238, 222, 208
[RELATED: Color Palettes]
SHOP LINKS | NEWSLETTER | PINTEREST | LINK PARTIES | FREEBIES