This post may contain affiliate links. 
I don't know about you, but I love a good word search. There is something relaxing about seeking out solving word puzzles and games. Plus they are fantastic time wasters and educational materials for kids of most ages! Spring is a fun theme with its nature filled inspiration including ladybugs, flowers, sunshine and butterflies, as well as fun activities such as flying kites and gardening!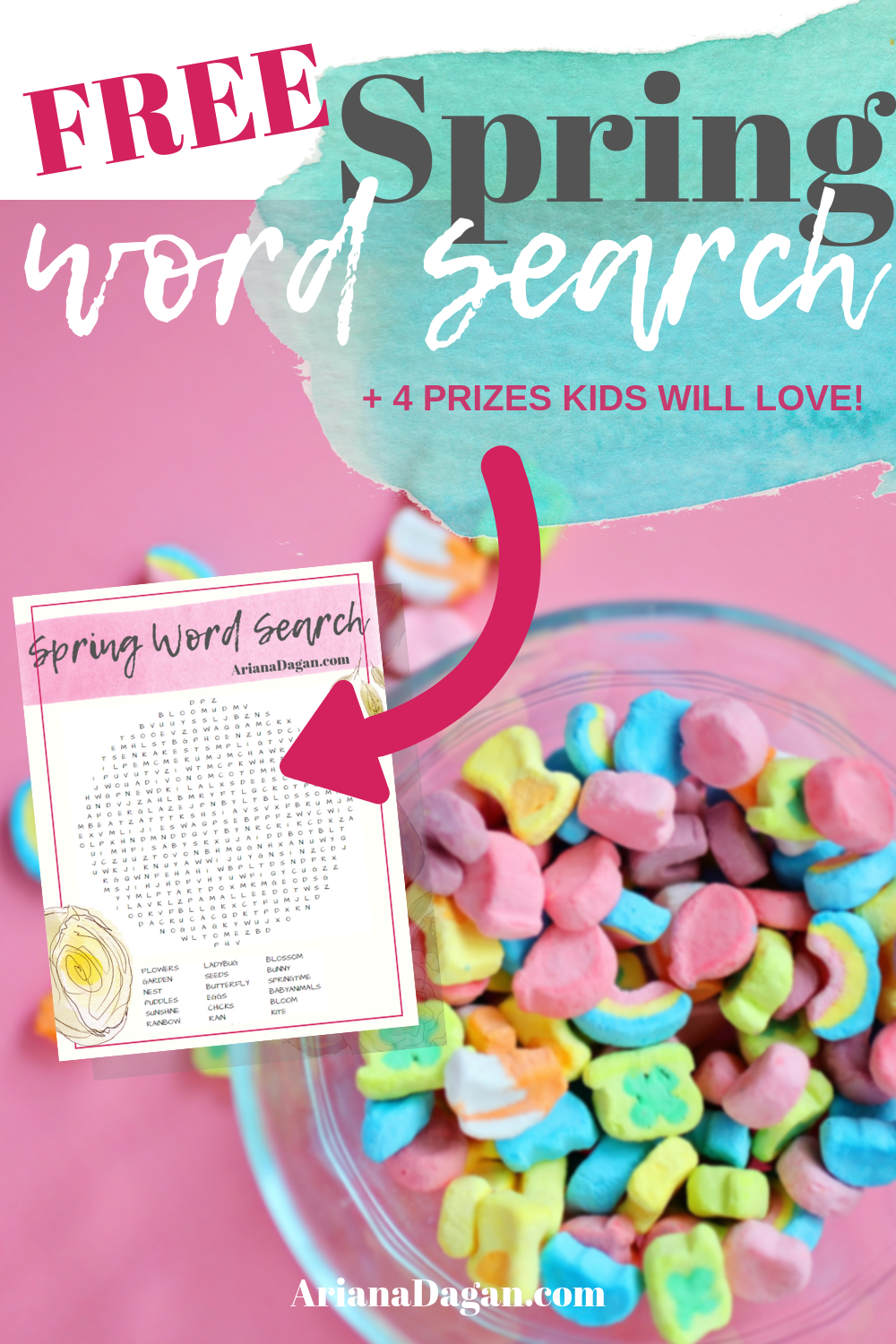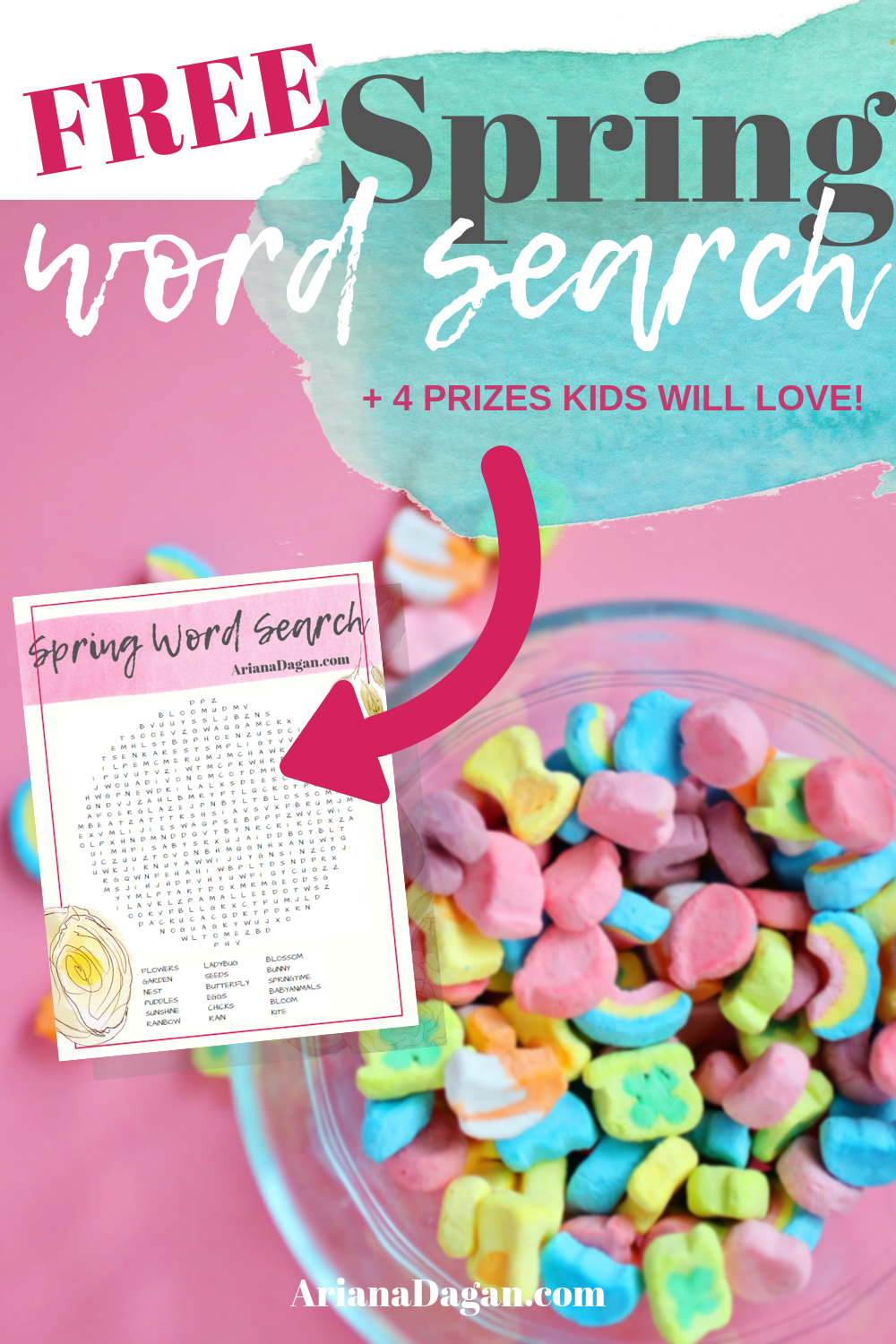 [RELATED: 30 Fun Spring Activities for Singles, Couples and Families + FREE Spring Bucket List Printable!]
It's also a busy time for school and daycare parties, family gatherings, and BBQs in the park with friends! So if you need a fun spring activity to keep your little ones (and big [adult] kids as well) entertained this season, then this Spring Word Search will make you one hoppy parent! 😉
Keep reading to download your FREE Spring Word Search!
If you you need a quick, fun prize for your little winners, I've got you covered with these awesome ideas for under $10!
[RELATED: Hello Spring! FREE Printable Garden Cards!]
This post contains affiliate links, meaning, if you click through and make a purchase or sign up for a program, I may earn a commission. This is at no additional cost to you.
1 | Temporary Tattoos
What kid doesn't love cute little insects AND temporary tattoos? Pass out a few of these and the kids will be bragging about their adorable caterpillars friend all week!
2 | Mini Inflatable Beach Balls
These are perfect at keeping the kids entertained (and their mouths quiet while they blow them up) and busy for hours chasing them around!
3 | Party Sunglasses
Protect your children's eyes, while giving them something to brag about, trade, and just look super cool while wearing. Trust me, your kids will love these.
4 | Animal Themed Finger Puppets
Get your kids into Spring mindset with these animal themed finger puppets! Entertainment for hours, along with educational opportunities to learn about the different animals!
Now, time to grab your FREE Spring Word Search! Click the graphic below to download yours!
[RELATED: My Favorite Spring Decor Finds for Under $25]
SHOP LINKS | NEWSLETTER | PINTEREST | LINK PARTIES | FREEBIES
FEATURED: