This post may contain affiliate links. 
This gorgeous photo book is the perfect combination of education and fun. Your toddler will be learning colors, words, and numbers while counting and searching through the tangled pages. Clever Publishing graciously sent me a copy in exchange for my honest review. All thoughts and opinions expressed herein are my own and not influenced by the developing company and/or its affiliates.
This post contains affiliate links, meaning, if you click through and make a purchase or sign up for a program, I may earn a commission. This is at no additional cost to you.
---

Written by: Olga Utkina
Photographed by: Olga Utkina
Pages: 22
Age Range: 2-4
Publisher: Clever Publishing (September 11, 2018)
ISBN: 978-1948418386

What you'll find: colors, numbers, counting, hidden object, animals, games, naming, common objects
Each page is chock full of pictures of items, featuring over 700 throughout the book! Using recognizable items such as cars, fruits and animals cleverly organized by color. There each page becomes a hidden object hunt as you search through the grouping for the listed objects, counting up as you go!
I love the format of this book! It is so much fun, even my husband and I get involved to play! Without even noticing my daughter is being exposed to colors, numbers and words! She loves pointing at different objects to find out what they are called! I also love that while all the items are common, many aren't found in similar ABC photo books so we are exposing her to new and different things as well.
The cover is padded with rounded corners, and the board pages are nice and thick. The whole book is very well made (which is perfect to stand up against my daughter)! The colors are vibrant and bold and the images are crisp and clear!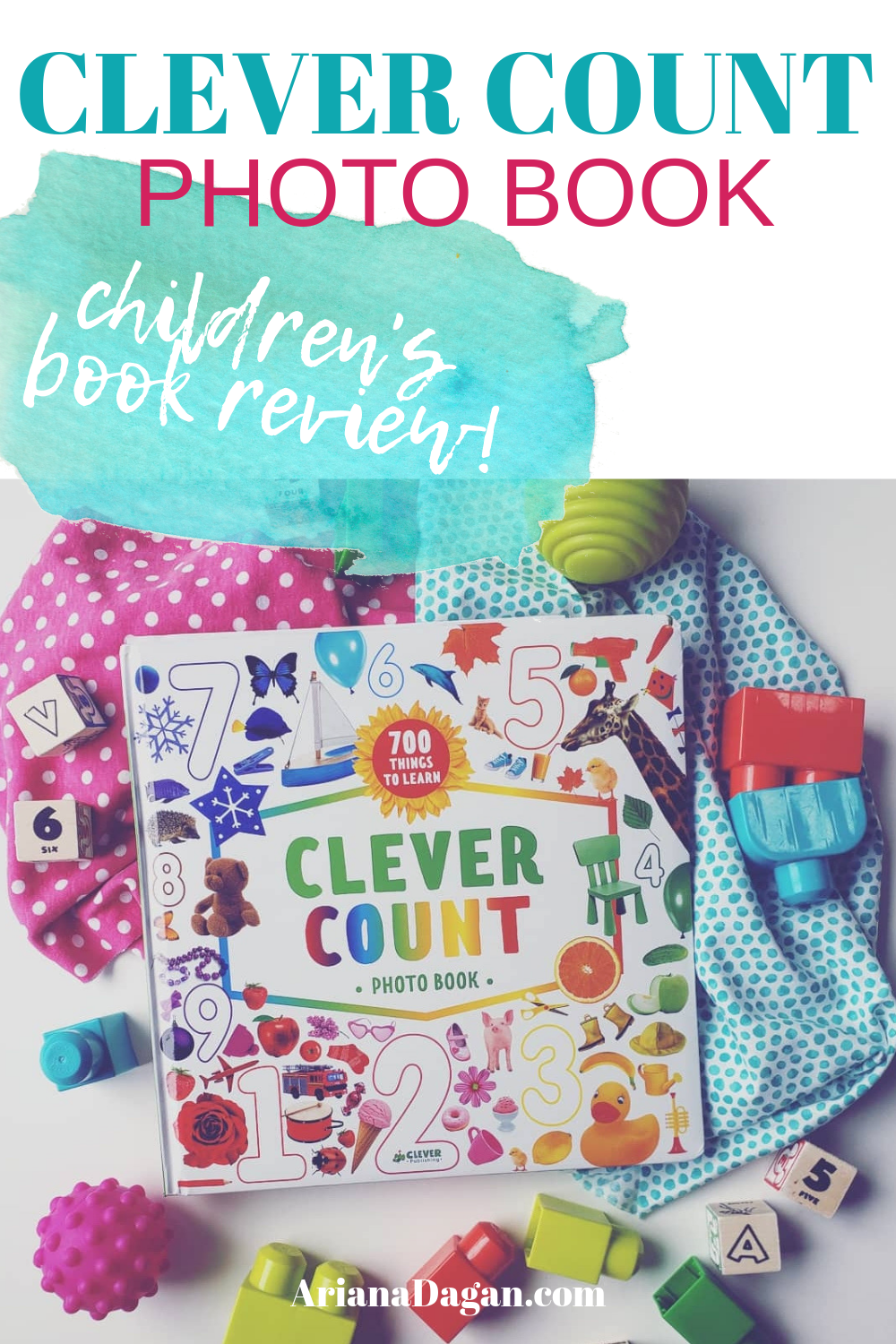 Would I recommend: Absolutely! I think the format and style is a must for any child learning colors, numbers and words!
What do you think? Is this book in your collection, or do you think you'll add it? Let me know your thoughts below!
In The Photo: Book | Pink Fabric | Blue Fabric | Wood Blocks | Sensory Balls | Plastic Blocks
[RELATED] Children's Book Reviews
SHOP LINKS | NEWSLETTER | PINTEREST | LINK PARTIES | FREEBIES