This post may contain affiliate links.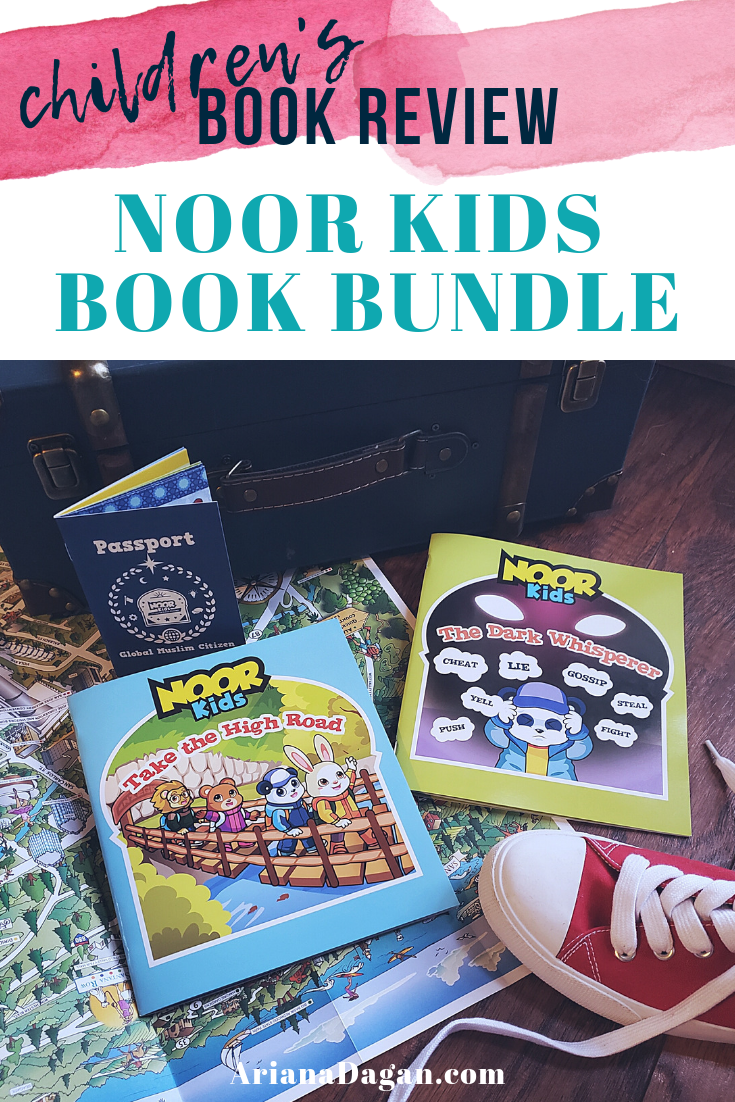 This fun bundle includes two fantastic books, a parents guide, and a clever passport to be filled with badges collected from the books! This series aims to fill a void in the market for Muslim children books, while teaching critical thinking mixed with Islamic education! But even if you're not Muslim, I promise this series is worth your time, read on to find out why!
This post contains affiliate links, meaning, if you click through and make a purchase or sign up for a program, I may earn a commission. This is at no additional cost to you.
---
What you'll find: Muslim, Islamic, Faith, Education, Integrity, Cartoons, Recipes, Passport, Cultural, Diversity, Global
Each book includes two stories, full of life lessons and relatable experiences anyone can appreciate along with cultural details (such as recipes!), Arabic words, interactive challenges (and virtual activities!), and even discussion points for parents! As if that weren't enough the stories teach integrity, honesty, responsibility, values, and how these lessons come directly from the Quran. Each story is a little short, but considering how many additional activities are packed in, you won't even notice!
Coming from a mixed religion household, I'm excited to share this series with my daughter. I strongly believe in exposure to different cultures, ideas, and religions and I absolutely love the way this series has done so for Islam. The graphics are cute, done in bright comic book box style with fun animal characters.
There is so much information, lessons and activities in these books I can't believe how seamlessly they packed it all in! My favorite part of the series how connected all the books are. Based on 4 diverse characters, the books follow them along as they learn and grow and explore different cultures. The passport with the sticker badges is clever and cute (and surprisingly well made)!
Would I recommend: Absolutely! I strongly believe in teaching diversity and exposing kids to different religions to better understand the world and this book does just that! I can't wait to get my hands on more from the series for my daughter!
What do you think? Is this book in your collection, or do you think you'll add it? Let me know your thoughts below!
In This Photo: Book Bundle | Shoes | Suitcase
[RELATED] Children's Book Reviews
SHOP LINKS | NEWSLETTER | PINTEREST | LINK PARTIES | FREEBIES