This post may contain affiliate links.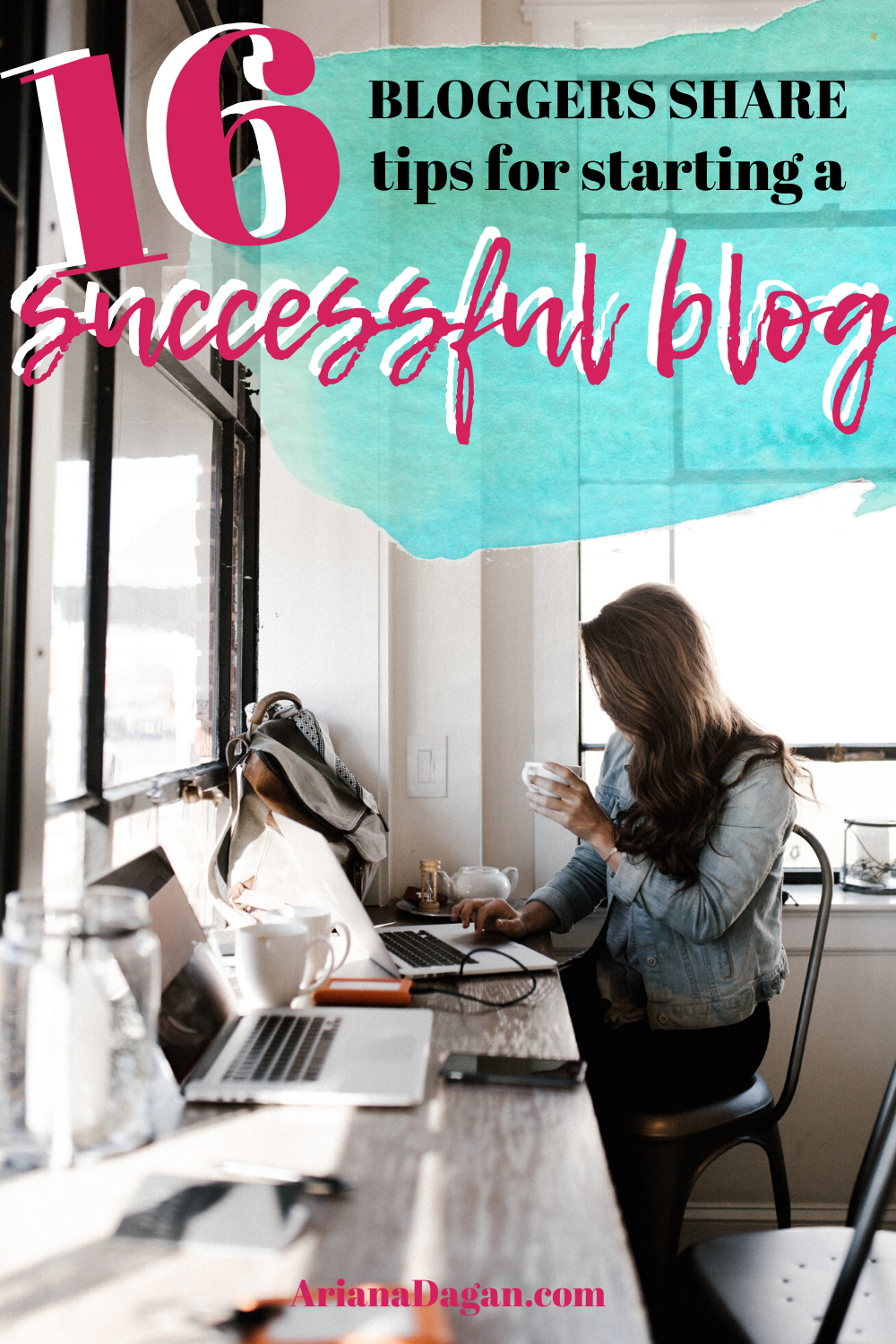 If you've thought about starting a blog at any point, you may be wondering where to start. How does one even have a successful blog? 
The reality is no one has all the answers. However, the blogging community is MASSIVE and they love to help each other. And when we all pool our expertise together, we can find most of the answers!
P.S. Trust me, there is room for all here! So I've compiled a resource list of all the little pieces you need to do to have a successful blog! Don't worry, you don't need to do them all at once. Just make your way through this list in an order that feels appropriate to you, or jump in where you need more help!
Before you start a successful blog
Start a Blog: 5 Things I Wish I'd Known First | THE SOCCER MOM BLOG
Types of Blogs That Make Money | I HEART FRUGAL
How to Start a Successful Blog | ON TY'S PLATE
10 Reasons to Become a Mommy Blogger (and 6 Reasons Not To) | ARIANA DAGAN
Perfecting your blog
9 Tips For Beautiful Flatlay Photography | LITTLE COFFEE FOX 
Steps to Increase Readership | FAMILY FOCUS BLOG
Catchy Blog Titles That Get the Most Clicks | SHADES OF TATIANA
How Often Should You Blog? The ONLY Blog Frequency Formula You Need | ARIANA DAGAN
Using social media
How to Instantly Increase Blog Traffic on Facebook | DIGITAL SHEEO
How to use Flipboard for Your Blog | TEACHING YOU TO BLOG 
10 Ways to Get More Twitter Retweets and Likes | BLOGGING AND LIVING
3 Step Pinterest Strategy That Got Me 1 Million Views | FOR MOMMIES BY MOMMY
How to Gain Followers on Instagram | KIM AND KALEE
Social Media Marketing for Bloggers | THE NATURAL HOMESCHOOL
Ultimate Guide to Social Media Content Marketing | ARIANA DAGAN
List building for a successful blog
3 Easy Steps to Grow Your Blog Email List | RHIANS RECIPES
Email Marketing Tips For Your Creative Business | GIRL IN THE GARAGE
How to Get Started With Email Marketing | LISA SHARP CREATIVE